Founded in 2003, Chambers & Associates is a full service leadership development, team coaching and organizational development consulting firm based in Toronto, Canada. We achieve extraordinary business performance by using system approaches to change, leadership and learning which measurably contribute to improving individual, team and organizational effectiveness.
---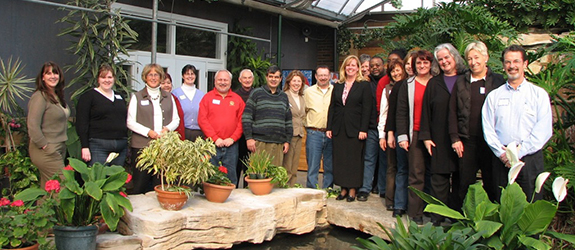 We've Helped Hundreds of Organizations
Chambers & Associates has partnered and consulted with some of Canada's Top Employers across a variety of industries, including Financial Services, Telecommunications, Energy, Public Sector, Healthcare, Pharmaceutical, Manufacturing, Education and Non-Profit.
We Can Help You
By using a whole system approach to change, leadership and learning we can help you in the following key areas:
Get The Results You Want
Our work has resulted in successful service delivery transformation; improved employee engagement results; increased revenue; improved knowledge sharing capacity; measurable increases in KPI's, business goals and Team Performance Indicators  and enhanced capacity for individuals, teams and organizations.
Our Values
Value Potential
We bring an appreciative mindset, looking for the positive potential in people and situations.
Encourage Growth
We embrace continuous learning, transformational change and growth.
Inspire Capacity Building
We work collaboratively with our clients to share knowledge and tools to enhance their capacity
Bring Clarity
We assess our client's complex business needs and customize innovative solutions for them.
Build Relationships
We build partnerships based on trust, respect and integrity.
LEARN MORE