Chambers & Associates works with organizations to ensure that they have the leadership required for executing strategy, shaping culture and developing talent for today and tomorrow
---
Developing Leadership Capacity
Ask yourself if your organization has the capability required to execute your strategy and achieve your organizational goals?
If not, we can assist you with developing and cultivating a successful leadership culture at the individual, team and organizational levels.
Our leadership solutions will help you define the requirements that will unlock your organization's potential and systematically strengthen the leadership capability of your people.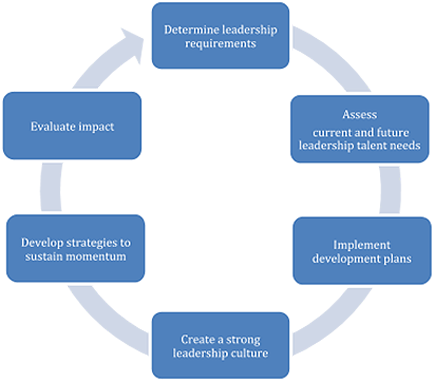 Our approach challenges clients to review current models of thinking, operating and interacting on an individual, team and organizational level. We enable clients to explore new perspectives and ways of thinking to address untapped potential leading to exceptional business results.
Our Solutions
Design of enterprise wide leadership strategies from a "systems" perspective to support organizational goals and future growth.
Custom solutions for business units and intact teams to build engagement and alignment.
Executive coaching and feedback to leaders to enable personal and professional growth.
Leadership assessment processes which provide insight into the development of your leadership talent.
Innovative approaches to build leadership capacity in cross-functional leadership, change management and people management.
Innovative, experiential paced and effective leadership development programs that are meaningful and have actionable plans.
Why Our Programs Drive Results
Developed by experts
Our courses apply the cumulative expertise of a team of leadership development consultants and industry thought leaders. This expertise forms the backbone of the
Systems Approach
utilized in all of our programs.
Designed to work
Comprehensive and intuitive learning roadmaps and post-course tools embed and reinforce skills over time to create sustainable changes in behaviour with measurable and repeatable results.
Customized to fit your needs
Effective and efficient delivery through face-to-face workshops or virtual facilitation led discussions that bring the content to life.
---
Leadership Development Programs
Leading Change Effectively
Learn how to effectively lead others and gain commitment to change efforts.
Availability
Collaborating for Success
Develop a collaborative culture to improve decision making, innovation and improve organizational effectiveness.
Availability
Coaching for High Performance
Learn the critical skills required of coaches to enable their clients to achieve their individual and organizational goals.
Availability
Team Essentials
Learn the fundamentals of developing high performing teams to achieve business objectives.
Availability
Leading with Impact
Improve performance in your organization by applying advanced leadership principles that drive results while getting more out of your skills, knowledge and ability to achieve higher performance yourself.
Availability
Mastering Conflict in the Workplace
Learn your conflict style and develop strategies for dealing with conflict.
Availability
Emotional Intelligence for Leaders
Understand more about your EQ to develop yourself and the talent within your team.
Availability
Transformational Leadership & Change
Learn effective strategies to lead change in disruptive and VUCA environments.
Availability
Strengths Based Leadership for Positive Results
Create a coaching culture leveraging strengths and talents.
Availability
Strategic Planning for a Positive Future
Learn about effective strategic planning processes and the leader's role in creating a positive future.
Availability
Developing a Strategic Mindset
Learn how to cultivate  a growth mindset for yourself and others to improve strategic thinking and capability.
Availability
FUNdamentals of Facilitation
Become a master facilitator and learn how to keep participants engaged and motivated to achieve desired learning outcomes.
Availability
Leading UP
Learn how to communicate more effectively and to identify opportunities to contribute positive ideas and successfully influence change  with those in more senior roles
Availability
Strategic Influencing
Identify your primary influence style and learn how to successfully influence others to buy into key ideas.
Availability
Critical & Strategic Thinking
Identify your thinking style and learn critical skills to leverage your thinking.
Availability
Developing a Coaching Culture
Learn effective strategies to develop a coaching culture. 
Availability
---
---