Chambers & Associates works with the clients to assess current team and organizational culture and to shape it to align with strategy and goals.
---
The Need for High-Performing Cultures
A high performance culture is critical for building employee commitment and engagement, acting with speed and agility and driving and sustaining growth. It is characterized by:
A clear, compelling, communicated corporate purpose to shape business decisions, generate customer loyalty and inspire employee passion and maximum contribution
Shared organizational values that guide people as well as influence business practices and decisions as the organization delivers on its promises to all its stakeholders
An environment that identifies the levers and supports the leader's role in shaping and changing culture.
---
Culture can be defined as, "the values, underlying beliefs and assumptions that guide action and are learned and shared by members of groups as they strive to fulfill their purpose."(Edgar Schein). Simply put, culture is often referred to as "the way things get done around here"(Deal & Kennedy).
---
Our Solutions
Culture Audits to diagnose and measure your culture's strength and weaknesses
Development of culture, including values to align with organizational strategy and goals
Facilitation with senior team to ensure they share a clear purpose, defined organizational values and ambitious strategy to shape your culture
Identify cultural synergies and high risk differences to help for smoother M & A transitions
Coaching of leaders to increase effectiveness as culture change agents or drivers
Our Approach
Understand culture strengths
Identify culture development needs
Gain insights into culture dynamics
Set culture priorities
Develop culture strategy
Take targeted action
Measure culture development over time
---
Strategic Partnership
Chambers & Associates partners with and uses culture surveys, tools and workshops from: 

The Culture-Strategy Fit® Survey reveals the way the culture is operating by measuring 8 culture dimensions and 35 culture patterns.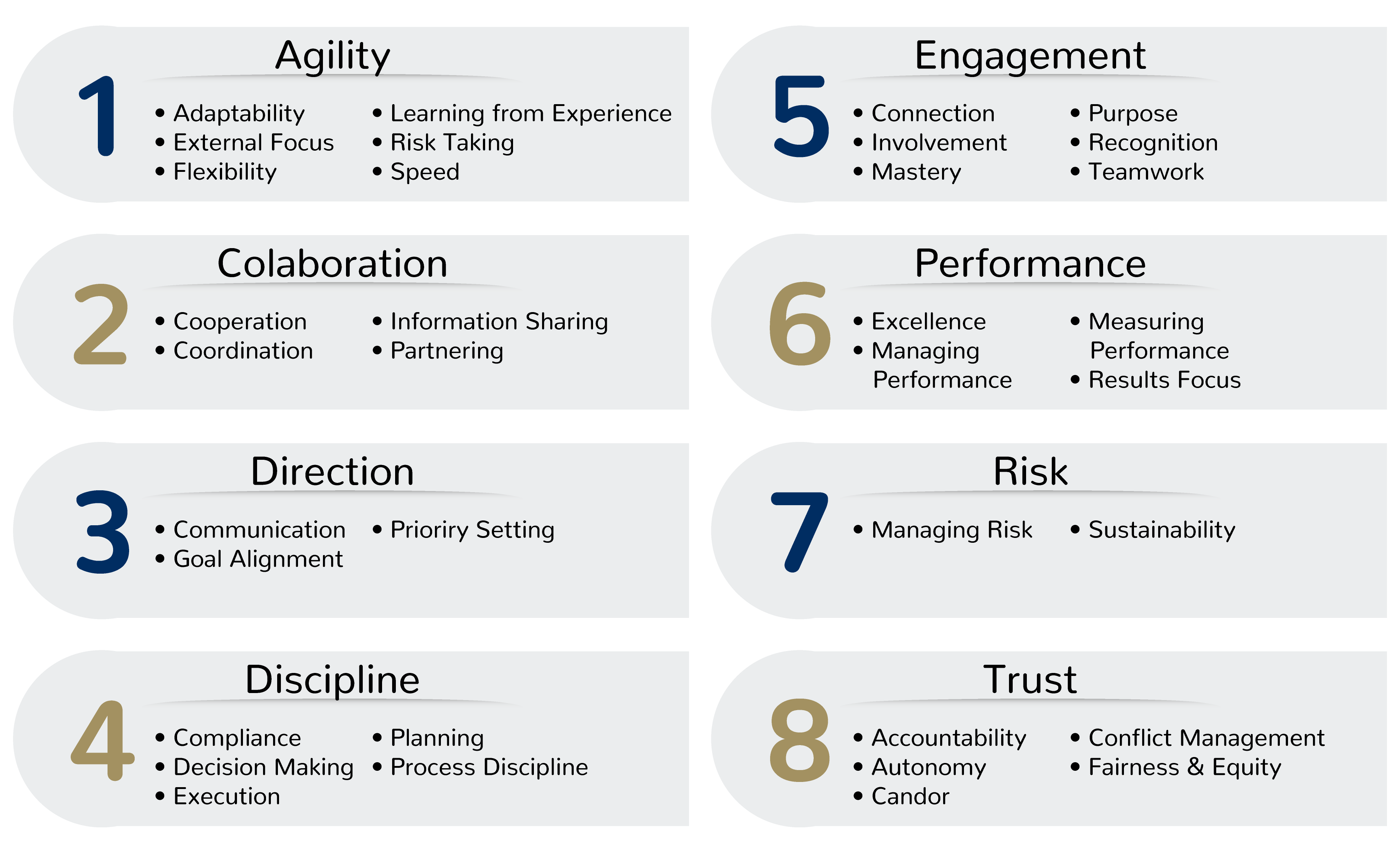 © 2005-2016 Culture-Strategy Fit, Inc.
---
We work with our clients to understand and leverage their organizational culture - the values, underlying beliefs and assumptions – that are learned and shared by their employees to attain their organization's priorities and purpose.
---
RELATED CASE STUDIES
Culture Change Case Study
Chambers & Associates helps bridge the culture and leadership gap between two merging health care organizations through Culture Change Management.

Read More