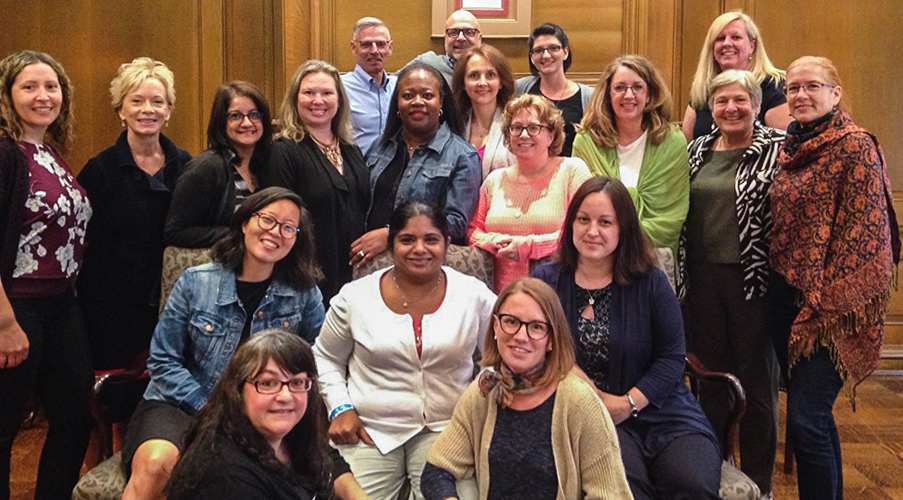 Masters Certificate In Organization Development – Graduating Class 2018
Join Michelle to unleash your individual and team potential at these upcoming events.
---
LATEST EVENTS
Speaking Engagements
EHRA (Engineering HR Association)            
HR Infused Conference
Team Resets for a Future Ready World
Thurs., Sept.,23, 2021. 2:00 p.m. EST
European Mentoring & Coaching Council (EMCC Global GPS Dialogue)           
"Time for a Team Reset"
Fri., Oct. 15, 2021.  9:00 a.m. EDT
Strategic Capability Network                                                           
Building Organizational Resilience Through Collective Leadership and Change Readiness
Wed., Oct. 20, 2021.    11:00 a.m. – 12:30 p.m. EDT
I4PL (Institute for Performance & Learning)                                   
United Through Performance & Learning Conference
Culture Shock and The Need for Leadership Team Resets
Wed., Nov. 17, 2021.  4:15 p.m.
Coach at Work Conference                                                                                                         
Cultivating Resiliency with Team Coaching Through Times of Disruption
Client Case Study: CLAPW
Tues., Nov. 23, 2021  4:00 BST
ICF United Kingdom                                       
Thurs., Jan. 20, 2022.  5:00-6:30 p.m. BT
Team Coaching Series – Health and Well Being
Upcoming Open Enrollment Programs on Teams and Culture:
Schulich Executive Education – Building High Performing Teams & Collaborative Cultures
Join me for a three-day experiential and virtual learning journey to explore how to create more positive and productive teams and collaborative cultures.   The program runs October 1-6. https://seec.schulich.yorku.ca/program/building-high-performing-teams-collaborative-cultures/

Team Coaches and HR/OD Practitioners Working with Teams
Become a Certified Team Performance Coach through Team Coaching International.   I am honoured once again to be supporting both the Master's Course (virtually) and the Accelerated Learning Programs (virtually) as part of TCI's certification process.   Please click on the link for more details:

https://teamcoachinginternational.com/online-courses/

Masters Certificate in Organization Development and Change
April 25, 2022 – June 2023
Schulich Executive Education Centre
https://seec.schulich.yorku. ca/program/masters- certificate-in-organization- development-and-change/ details/