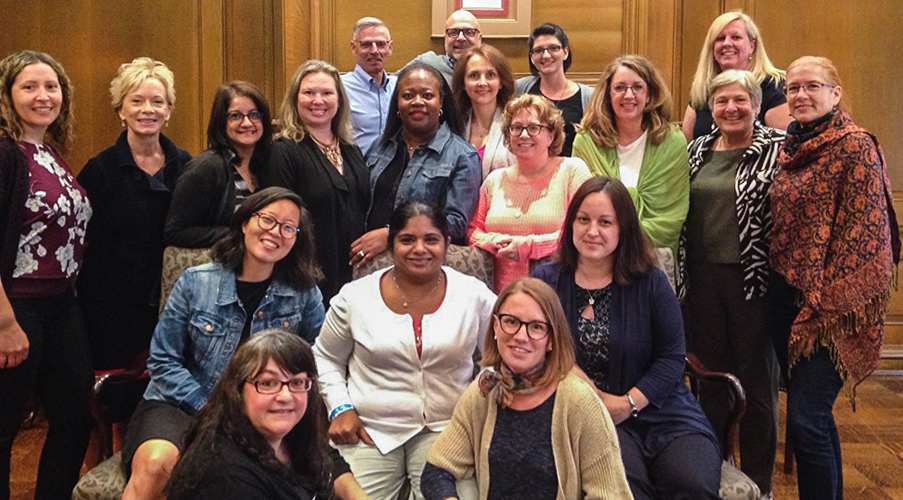 Masters Certificate In Organization Development – Graduating Class 2018
Join Michelle to unleash your individual and team potential at these upcoming events.
---
LATEST EVENTS
Join Michelle once more as she presents at the I4PL 2020 conference on "Connections".    It will be a great opportunity for global learning and development practitioners to connect on November 18. Learn More.
Michelle will be facilitating another master class and supporting the development of team coaches with another virtual Master Class for Team Coaching International on Thursday.  There is still time to register for the next one running from November 4-23, 2020.
Learn More.
Join Michelle Chambers for the Master's Certificate in OD & Change.  The next program starts on October 3, 2020 – June 20, 2021. Learn More.
Leading Effectively When Remote Becomes Your New Reality – Virtual Modules are available in 2, 3 or 6-hour sessions. Contact us for more info. Learning Objectives: Develop your ability to adapt, lead and manage remotely by practicing essential skills such as compassion, empathy, listening and collaboration and more. Learn More.
Join John Sandahl, CTPC CPCC and myself for an engaging and experiential program on supporting team clients virtually. The next program starts on June 4, 5, 8 & 9, 2020. Learn More.
Are you interested in becoming a braver leader and developing a more courageous culture? Join me and Certified Dare to Lead Facilitator Jennifer Porritt on April 28-29, 2020 online in this virtual offering. Learn More.