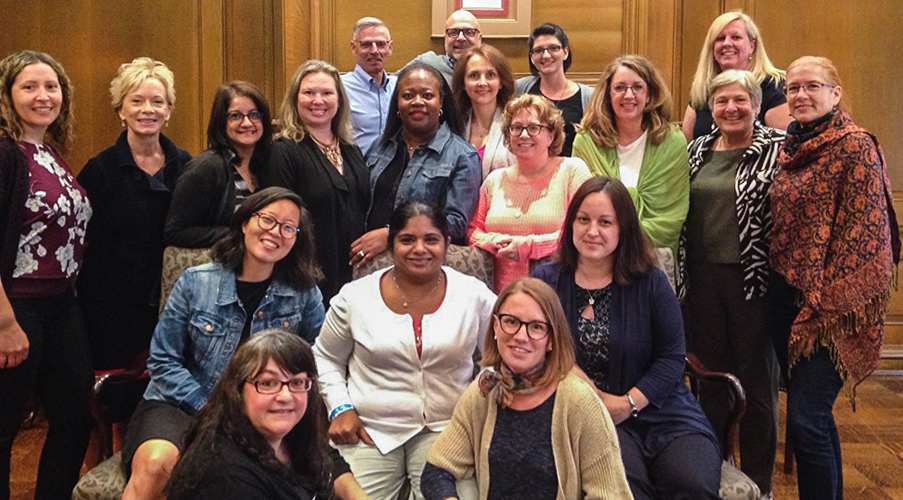 Masters Certificate In Organization Development – Graduating Class 2018
Join Michelle to unleash your individual and team potential at these upcoming events.
---
LATEST EVENTS
Join John Sandahl, CTPC CPCC and myself for an engaging and experiential program on supporting team clients virtually. The next program starts on June 4, 5, 8 & 9, 2020. Learn More.
Leading Effectively When Remote Becomes Your New Reality – Virtual Modules are available in 2, 3 or 6-hour sessions. Contact us for more info. Learning Objectives: Develop your ability to adapt, lead and manage remotely by practicing essential skills such as compassion, empathy, listening and collaboration and more. Learn More.
Are you interested in becoming a braver leader and developing a more courageous culture? Join me and Certified Dare to Lead Facilitator Jennifer Porritt on April 28-29, 2020 online in this virtual offering. Learn More.
Virtual Offering - As part of Schulich's Executive Education offerings, Michelle has designed and will be facilitating a 3-day program on "Building High Performing Teams and Collaborative Cultures" on April 20-22, 2020. Learn More.
Join Michelle Chambers for the Master's Certificate in OD & Change.  The next program starts on April 20, 2020 – January 31, 2021. Learn More.