David's wide-ranging experience gives him a deep insight into the challenges faced by the individuals, teams and organisations he works with.
---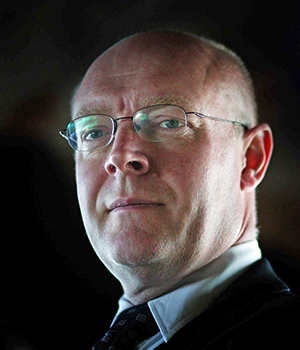 David Monro-Jones

MA, AFC, CTPC, FCMI
---
Contact David
David Monro-Jones
David is a professionally trained, highly qualified and experienced Accredited Fellow Coach, Accredited Master Mentor, Certified Team Performance Coach, Certified PCM trainer/facilitator and a Cultural Transformation Tools consultant. He has a Masters in Management Learning and is qualified in the use of several world-class assessments for team, leadership, organisational and personal development.
David has conducted thousands of hours of coaching, consultancy and development sessions. He works with individuals, teams, executives, leaders and organisations at all levels. David also coaches and assesses other coaches in their accreditation applications. There is little that David has not dealt with and very little, if anything, surprises him.
David's non-judgemental attitude and sensitivity to approaching difficult and challenging issues, as well as being outcomes focused, enables you to quickly see the results you seek. He has worked with individual clients on themes of motivation, awareness raising, personal development, relationships, communication, leadership effectiveness and emotional intelligence as well as many others.
David has driven leadership and cultural change programmes as well as numerous organisational development initiatives including talent management, succession planning, team development, employee engagement and creating coaching cultures.
Experience
David's wide-ranging experience gives him a deep insight into the challenges faced by the individuals, teams and organisations he works with. A Fellow of the Chartered Management Institute (CMI), he has held senior roles with world leading B2B organisations and currently serves as Chief Operations Officer with the International Authority for Professional Coaching and Mentoring (IAPC&M). David comfortably works at individual, operational, tactical and strategic levels.
Michelle is a dynamic, intelligent and highly skilled facilitator within the field of team development and coaching. I met her in 2016 and was immediately impressed with her knowledge, skills and ability, not just for team coaching, but for the wider context in which teams impact the performance of an organization. Michelle was the lead facilitator on the TCI Certified Team Coach programme. Within this role Michelle clearly demonstrated her wealth of knowledge and experience, easily drawing from examples of successful projects and organizational implementations. Her approach clearly showed and advanced capability for team coaching and a comprehensive understanding of group dynamics. If you are looking to develop your team and your organization's effectiveness, then I would highly recommend that you invest time to speak with Michelle.